Corona Virus has hit Singapore. But life still goes on and what is life without music.
You can still rock away at Treble Cube Productions while staying hygienic. Hand sanitizers are available outside our rooms and well as inside.
Clorox wipes are available inside the rooms for you to wipe away the germs on the microphones, equipment and any other surfaces which you would put your hands on.
Anti-bacterial sprays are available too! Just spray them in the air, sofa, etc. Just don't spam and use what you need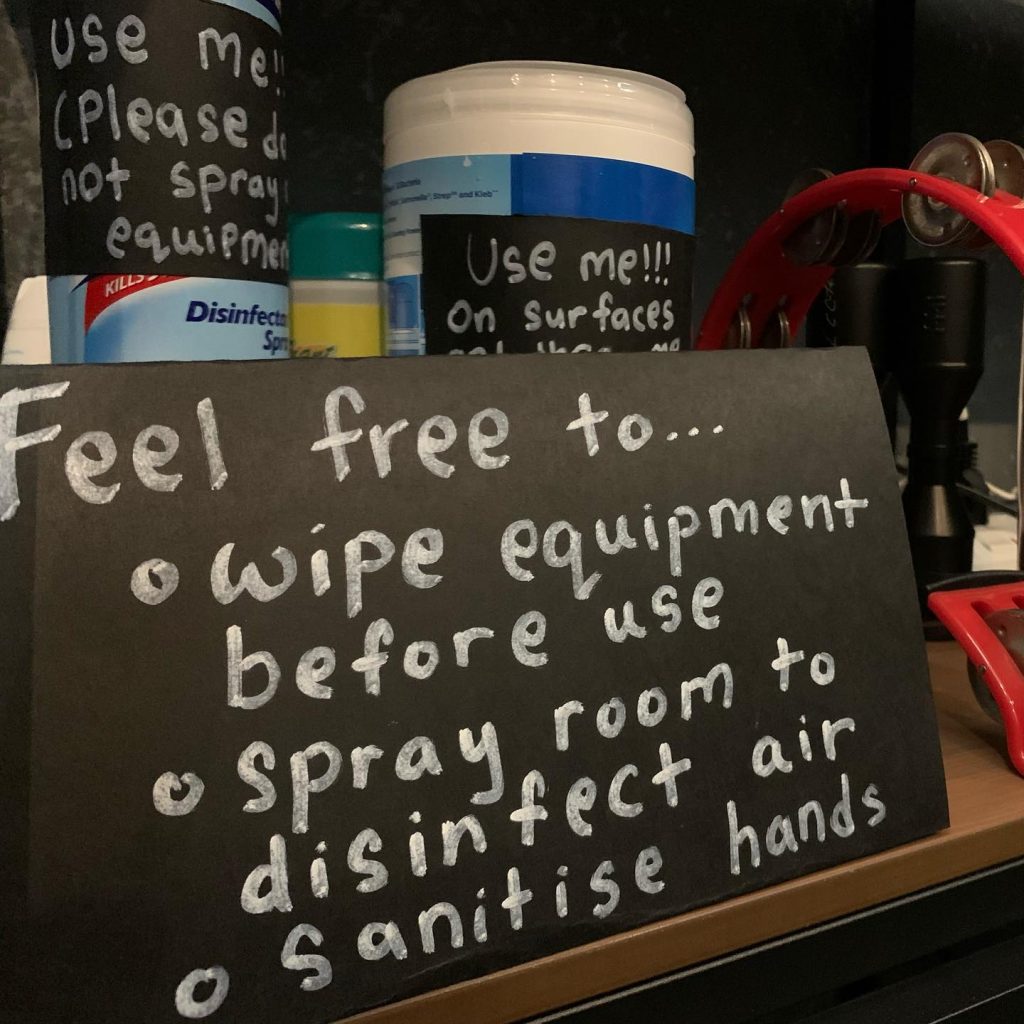 Stay safe and keep rocking \m/